The location
Penfond nestles in the heart of a magical area of Brittany.

The vast, wild, and inspiring expanse of the Bay of Audierne offers myriad sporting opportunities and is an irresistible draw for both artists and scientists.

Nestling behind the bay, the 'pays bigouden' or 'land of bigouden', is fascinating to explore. There is something for everyone in the extensive network of paths and tracks that criss-cross the land, which can be enjoyed on foot, by bike, or on horseback. They often lead to the chapels, Calvary crosses, fountains, and megalithic remains that are so characteristic of the region and which give it its special atmosphere.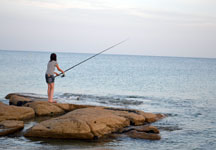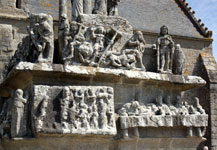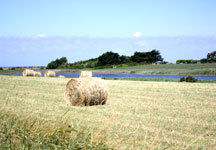 But it is the ocean that occupies the biggest space in this inspiring landscape. You can choose between the quiet, beautiful beaches of nearby Penmarc'h and Loctudy, ideal for swimming and fishing, and the vast, wind-swept expanse of the Pointe de La Torche, just 4km from Penfond, famous as one of France's top surfing, kite surfing, and paddle-board spots.
And if you simply can't decide, what could be better than to take a good book and relax in a chair in the peace and quiet of the garden at Penfond?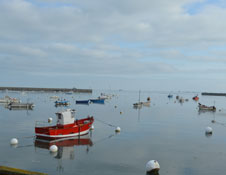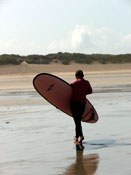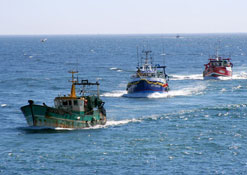 Have a happy holiday!
Links
http://www.twenty-nine.com/
www.centrenautiqueduguilvinec.com
www.haliotika.com
http://www.maisondesjeuxbretons.fr/
sitenaturel-baiedaudierne.jimdo.com
www.kerazan.fr